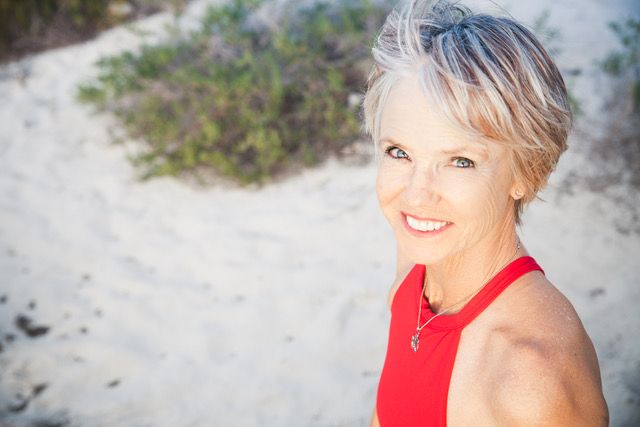 13 nov

Masterclass Pilates "Shoulder Love"

Zaterdag 16 december, van 9:30 – 11:00, een Masterclass van Nina Watson!

The shoulder is the body's most mobile joint. It is a ball and socket joint. Unfortunately the more mobile a joint, the less stable and the less stable the more risk of an injury. Imagine a golfball on a tee! Because of its mobility It is easily prone to injury and dysfunction.

In order to make this area function efficiently, we first have to establish stability of the glenohumeral joint ( shoulder) by strengthening the rotator cuff, the second is to establish full range of motion in the scapula as its slides over the ribs and the third is to improve the stability of the scapula ( shoulder blade)

So learning to work with this area in a balanced way, will make a tremendous difference on how you look, feel and perform!

In this Pilates masterclass we will work on Scapular Stability and Mobility, Release tight areas and Strengthen the weak ones to help your shoulders function optimally, to avoid injury and to work more safely on and off the mat!

Kosten : 18, 50 euro.

opgeven: Info@studio44haarlem.nl  
NINA WATSON
Certified Yoga ( E-RYT200-RYT500 Yoga Medicine with Tiffany Cruikshank) ,Yoga Tune Up® level 1 and Pilates teacher
Coming from an dancing background, I always thought that yoga would be fun and easy. After my first class I found that it was NOT as easy as I had imagined, but the true surprise was the sense of peace and joy I experienced. I fell in love with yoga!
Yoga has been an important part of my life ever since. My practice has helped me grow stronger, more flexible and fearless, both on and off the mat. Yoga inspires me to live each moment more mindfully and to help accepting myself as I am!
One of my greatest passions is to teach Yoga and Pilates individually. I have worked closely with physiotherapist and other health care providers, with the objective of helping to heal the body. I believe that by developing a greater body awareness existing injuries can be healed and the risk of future injuries can be prevented. Amongst the many people that I have had the privilege to teach, I am fortunate to be able to count members of the Ruling Royal family of Abu Dhabi as my clients.
In my group classes I teach alignment based Vinyasa Flow. I love to combine creative sequencing, a spirit of playfulness and a dose of inspiration to help you safely deepen your practice and to create a greater awareness of yourself. My hope is that you step off the mat feeling refreshed, relaxed, nourished and balanced.
As an International Yoga, Pilates and Yoga Tune Up® teacher from the Netherlands, I am now based in Kuala Lumpur after living and teaching Yoga, Pilates, Yin yoga, Mindfulness and Mediation for the last eight years in Dubai and Abu Dhabi. I also had the pleasure to teach many workshops both in the UAE and in the Netherlands.
Together with my background in modern dance, I hold a degree in education and special needs, I am a certified aerobics/fitness instructor, licensed sports massage therapist, certified Yoga (E-RYT200-RYT500) and Pilates instructor. All together totalling more than two decades of teaching experience, focused on the needs of the individual student.
I will always be a student of the practice and am deeply grateful for the loving wisdom my teachers have shared with me.
YOGA EDUCATION
Completed 500 hrs Advanced Yoga Medicine with Tiffany Cruikshank
Completed 200 hrs Vinyasa Flow with Erica Blitz
Yoga Tune Up® level 1 teacher
Yoga Therapeutics with Doug Keller
35 hrs Yoga Therapeutics with Jonas Westring
More then 100 hrs workshops with Desiree Rumbaugh
Wisdom Warriors training with Desiree Rumbaugh and Karen Church
100 hrs Yin/Yang and Meditation with Sarah Powers
Yoga Philosophy with Carlos Pomeda
35 hrs art of sequencing with Julie Martin
25 hrs Sridaiva with John Friend and Desi Springer
60 hrs Thai Vedic Bodywork, with Kimmana Nichols
100 hrs Anusara Immersions, with Noah Maze, Jayendra Hanley and Jonas Westring
PILATES EDUCATION
Balanced Body Mat 1 and 2
Balanced Body Reformer 1,2,3
Balanced Body Chair Module
Balanced Body Props
Karin Locher, The Matwork and the Anatomy Trains